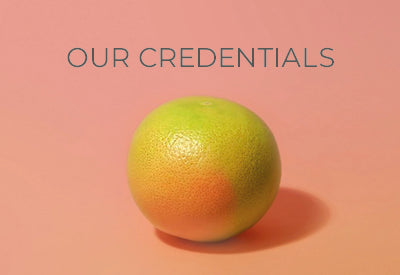 SUSTAINABILITY
At SAIRA, we value and care about the positive impact we have on people's lives, wildlife and the planet.
"Sustainability is all about meeting the needs of today without compromising the ability of future generations to meet their own. As a parent, I am very conscious that the way I live my life today – the decisions and choices I make – will impact on the world my children inherit in the future. I want them to enjoy all that nature has to offer."
Saira Khan, SAIRA founder
The ingredients we use in our certified organic skincare products are grown in a way that is designed to respect nature and enhance the health of our planet. The organic farming methods used to grow our ingredients work with nature, resulting in healthy, fertile soils, a reduced risk of pollution from chemicals, and, on average, less energy use too.
We have consciously used minimal packaging with recyclable componentry and we use Forest Stewardship Council ® (FSC®) certified paper packaging that has been harvested in a responsible manner. The FSC® is an independent, non-governmental, not-for-profit organisation established to promote the responsible management of the world's forests.
We always try to reduce the amount of packaging we use and one way to do this is by offering refills. Producing skincare products means taking into account the issue of possible sanitisation and contamination when refilling at home, so finding a refill solution can be challenging. Until we find a solution we have fun dreaming up innovative ways to be sustainable, and we urge you to do the same. Instead of throwing out empty bottles and jars, consider enjoying the beauty of our containers with a bit of creative upcycling.